Pink Pearl Gymnastics and Fitness Studio in Virginia Beach, VA,
Our coaches provide a unique approach to instruction in Gymnastics, and Tumbling for children.  Yoga , Pilates  and Gymnastics for adults, of all ages. The Pink Pearl approach is complemented with a focus on fitness, agility, health, and mental discipline.  Visit our you tube channel here!  Our focus is designed to give our students the tools to be the best athletes they can be. Plus, if you're looking for the perfect place for kids in Hampton Roads for Summer Camps, Pink Pearl is the place to come! Located off Virginia Beach Blvd near the Virginia Beach and Norfolk crossing. Free Trial Class is available for all of our Pearls classes.  View Pink Pearl Gymnastics class schedule.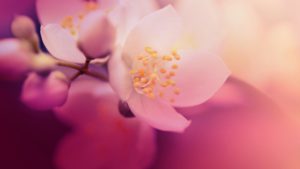 Achieving your goals
You can go to any training place and have a good set of Goals but if you don't know how to achieve them or you don't know how hard to push yourself.  The likelihood of reaching your goals is pretty low without help.  If you have trained individuals in your corner coaching and prompting you along; your likelihood increases greatly.  At Pink Pearl our Head Coach is a "Coaches Brevet", trained in coaching athletes at the highest levels of  competitions.  At this small Gymnastics studio in Virginia beach, there is a unique opportunity to get the type of training you need.
Training Kids
When you think about training there are many trainers, coaches, and teachers around who can do this for adults.  When you do these things for kids there is something a little different needed.  Our head coach was trained at a pedagogical institute and learned how to nurture and motivate children.  At early ages the children simply do not know their limits the most daring usually go on to have injuries.  The least daring never learn their limits or how hard to try.  With trained coaches and a safe environment we help all students learn their limits.
Why train in gymnastics
Training in gymnastics is very good for an overall fitness level.  Gymnastics training helps everyone in general overall fitness such as  strength, flexibility, body motion, balance, and mental fitness.  The fitness benefits in being healthy are worth the training all by themselves; add in the psychological and mental acuity and gymnastics becomes a very good place for a start.
        Strength
At Pin Pearl Gymnastics we focus on the core strength of our beginner gymnasts and then add in the muscle groups needed for co-ordination, balance, and overall fitness.
        Flexibility
At the earliest age we introduce our students to the beginning of flexibility.  Most young children are naturally flexible but loose some of that flexibility as they grow.  We start them out and then slowly increase their flexibility in order to do many of the gymnastics skills.
        Body Motion
We reference an above study however there are many that show the benefits of an early fitness regimen that helps the mind to focus and improves it's ability to learn.  As we age a healthy body feeds the brain a good flow of oxygen to increase its ability to learn combine that with learning to use each of our core and fine muscle groups to complete gymnastics skills and you have a winning combination
          Balance
The fine tuning of our muscles for balance first start with our core muscles we then move on to the fine muscles that are used for control small movements or more precise movements.  Gymnastics starts with the core muscles and then through the learning of the more advanced skill the finer muscles get incorporated to complete the more complicated skills.
         Mental Acuity
In Gymnastics the mind is also developed as the brain is required to trigger the correct set of muscles for the skill you are attempting but also must plan out the following skill and prepare for that one.  While learning a gymnastics routine our gymnasts develop the muscles and brain in a coordinated way.  The brain must plan multiple movements in sequence and the faster the routine the faster the brain must process.  This form of learning also helps children in a classroom because the brain is training to learn, and coordinate our own bodies.
          Psychological
Gymnastics allows a person or child to develop confidence in their own ability.  Our students learn to build their strength and develop their motor skills together in order to conquer a skill.  Our coaches teach our students to conquer their skills, or fears, that prevent them from trying.
Margaryta Booth, a former coach of the Ukrainian Artistic Gymnastics, International Gymnastics Coaches "Brevet" and competitor on the Ukrainian Gymnastic team, is the founder of Pink Pearl Gymnastics and Fitness Studio in Virginia Beach. Pink Pearl Gymnastic parents and students alike will be the first to tell you that Margaryta is passionate about providing the very best gymnastic training and fitness while maintaining a positive and fun environment.  Whatever your age if you want to relive your youth gymnastics training or always wanted to learn, we can help you.