Preschool and Kindergarten                                                 
Pink Pearl Gymnastics offers a preschool and kindergarten program through pearl academy.
Pearl Academy Preschool and Kindergarten Program 9 am to 4 Pm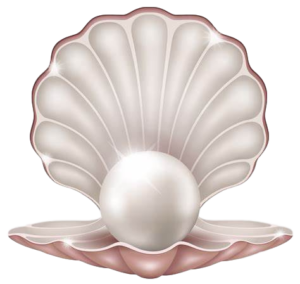 Monday through Thursday                                                                    Pearl Academy cost:  770.00 per month
If you want your (PreSchool and Kindergarten) child to spend quality time in a school classroom environment  having fun, getting fit, and learning new things then Pearl Academy is your answer!
Pearl Academy is establishing a preschool and kindergarten program in the belief that all children deserve a great education.  One that teaches them knowledge as well as how to find that knowledge and apply it to critical thinking.  Critical thinking leads to problem solving.  At Pearl Academy we believe each student is capable of learning more by using the time allotted in an efficient manner.  Pearl Academy thinks that preschool and kindergarten age children learn the basics that stay with them throughout their school life.  We also believes that by challenging our students they will excel in their studies as long as four key things are present:
The four key elements of a great learning environment a School
1. A learning environment free of distractions from misbehavior.
2. An understanding of each student's ability to learn and how each student responds to different techniques.
3. A quality curriculum that allows for students to learn advanced grade specific studies to match their ability.
4. Having confidence in their own abilities; teaching confidence helps a child learn more.
How do you create a great learning environment?
By controlling the behavior of students there will be less distractions and more time for learning.  A smaller class can allow more interactions with the teacher, the subjects, and student's feedback.  Pearl Academy wants to focus on "Yes I Can" vice "I cannot".  Each student will be stronger in some subjects, and not as strong in others. Identifying these strength and weakness is key, and rather than letting the weakness become the focus or a reason to be shy; encourage.  Our students will build confidence and enhance their learning.  Further, we want the focus on the strengths while working on improvements.  Preschool age children have a strong capacity to learn; by nurturing it they will want to learn more.  Kindergarten age children will learn when the learning environment helps them be active and study.
Education of the Mind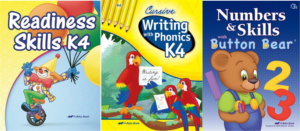 Reading & Writing & Arithmetic
Strong focus on emergent literacy, reading of age – appropriate books, Bible stories, vocabulary introduction; learning writing and language, spelling discoveries, and math skills age-specific.
Foreign Language (Russian)
Discover an amazing journey of reading, writing, and speaking in a Foreign Language. Studying the culture and traditions of Russia and Europe. (optional)

Homework
Time and assistance will be provided for the homework assignments.
Arts & Crafts
Fun projects, drawing, making cards, knitting – enjoy the imagination and creativity of your child.

Physical Education
Gymnastics
Basic skills, building of strength, developing balance and flexibility. Young gymnasts will learn splits, bridges, handstands, cartwheels, etc.
Fitness
Conditioning, building up endurance, developing the whole body strength.
Games
All kind of sport games – we care about sports and fun as well.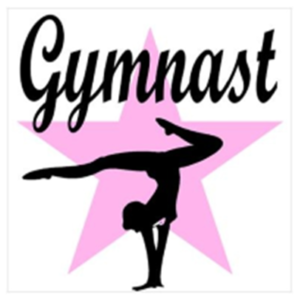 School Schedule Monday Through Thursday
9:00-4:00:  School Curriculum (ABEKA)  with short breaks for fun.  See our online flyer!
Pearl Academy Grade School
Our Grade school is currently undergoing a School accreditation, so we do not offer a kindergarten schedule yet.
The Pearl Academy grade school program will also provide Learning, Exercise, and of course Fun!  Pearl academy emphasizes learning at the highest academic level each child can achieve.  We strive for the best not the minimum.  Pearl Academy teachers will incorporate lots of movement instead of the usual stasis of traditional schools.  We believe that an active child can learn better by stimulating all of the body including the mind.  By incorporating some fun activities into the curriculum the child will retain focus much better.  We also believe based of scientific studies easily found on the web that activities help to stimulate the brain, and at the same time reduce the fidgeting of active children.